April 3, 2012
Vintage Crochet Hat Pattern With Pom Poms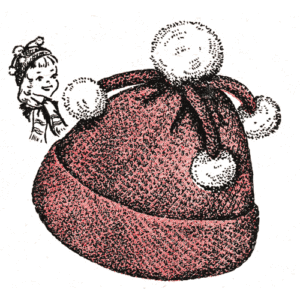 If you crochet you know how fast it goes. This vintage hat from the 1950s has pom poms.
The pattern is below and simply click on it to bring up the full size. Then right click to save to your computer.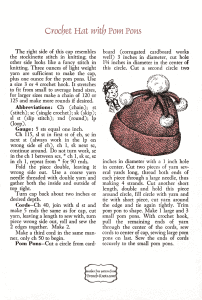 This vintage crochet hat pattern with pom poms uses a simulated knit stitch so it doesn't look like typical crochet.