Tag: sugar and creamer
August 12, 2018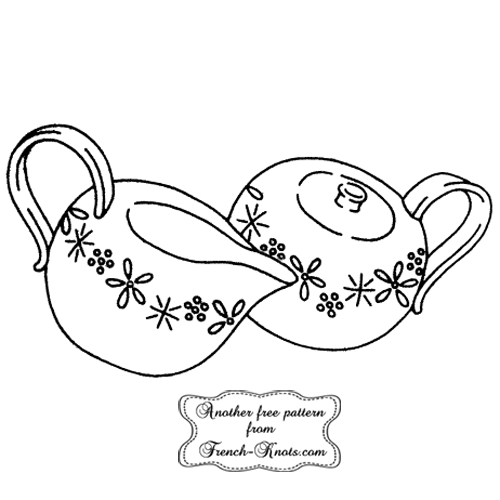 A lovely tea service to embroider on your linens.
September 25, 2012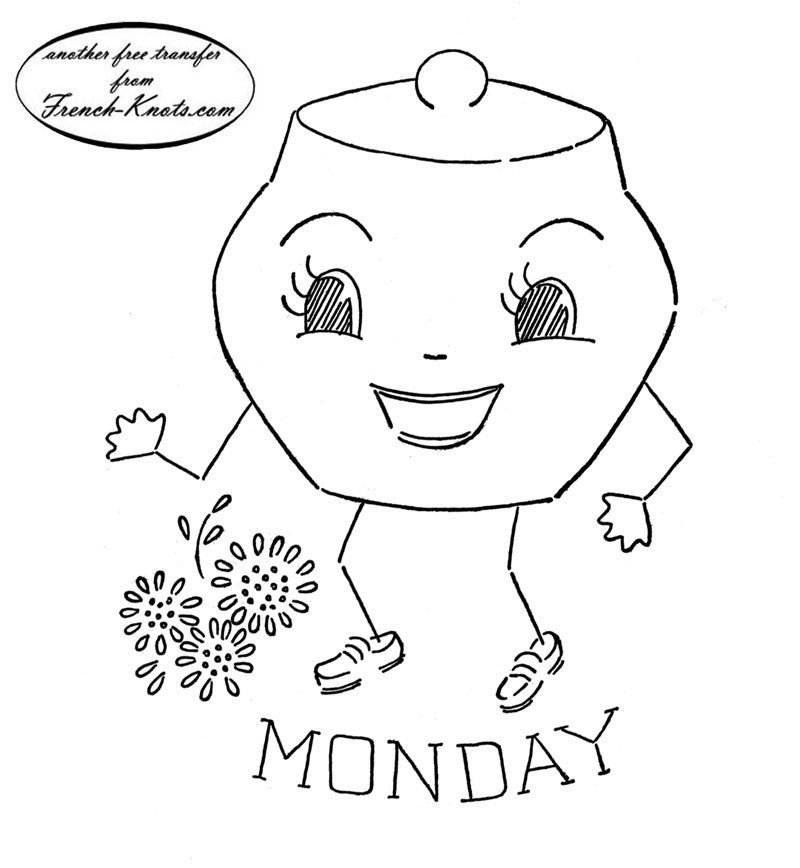 More happy days in the kitchen when your towels are smiling. Ok, that may be a slight exaggeration. The cool thing about these day-of-the-week sets is that you can certainly omit the day in the pattern if you only want to embroider just one…like on a potholder rather than a set of towels.
March 27, 2011
Not a bouquet but trailing daisies strewn around goblets, teapots and teacups. Expressly designed for our friends in the UK. Well, maybe as this vintage pattern is most likely from the late 1960s or early 70s when America experienced the British invasion. Groovy.