Someone in this days-of-the-week pattern set isn't too keen on helping with the chores. Too funny!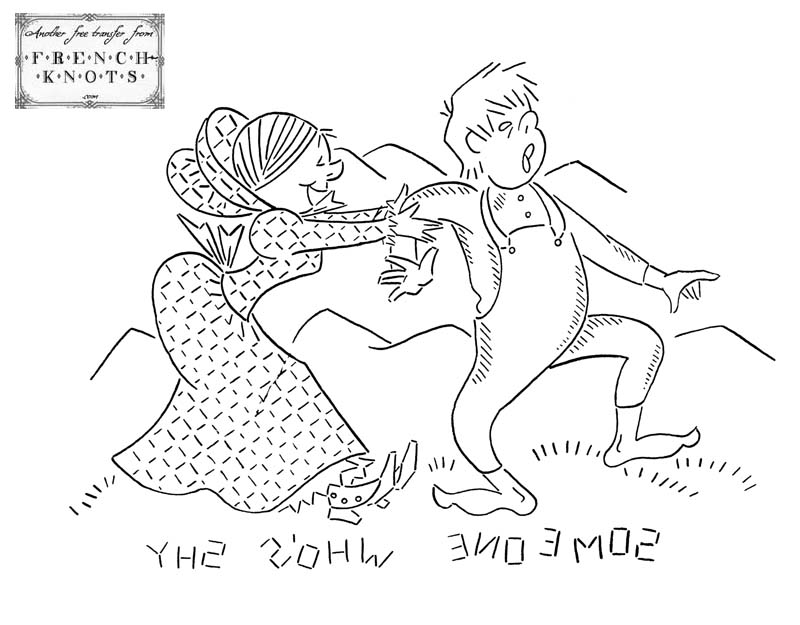 This is what happened before Ma and Pa Kettle got hitched and had all them kids.
Ma and Pa Kettle and the third one is from another hillbilly days-of-the-week set. Could be a love triangle but what do I know.