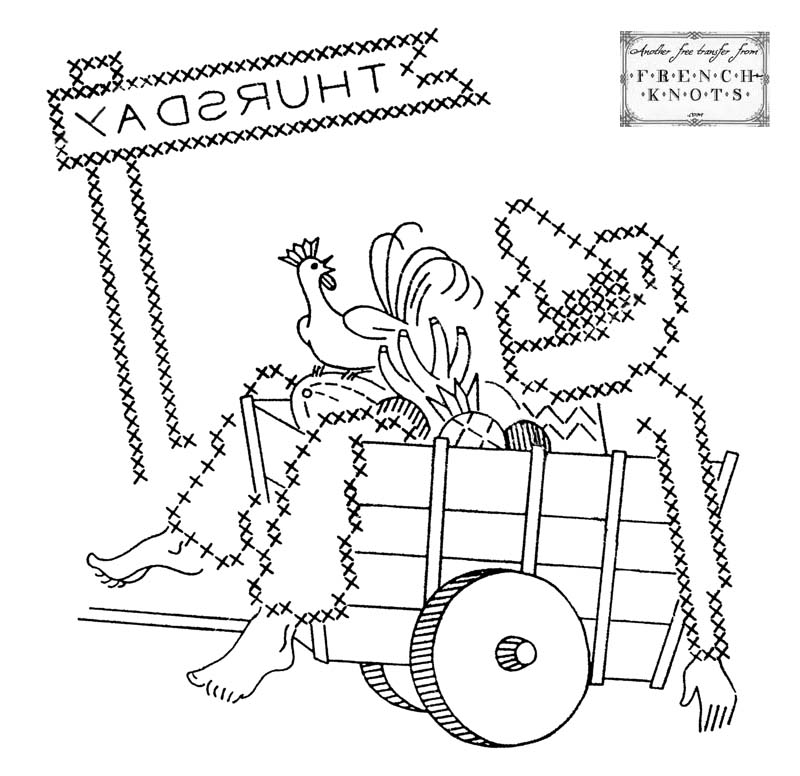 Another vintage days of the week set from the late 1950s or 60s this time in cross stitch.
An oldie but a goodie probably from the late 1950s. It's usually the woman doing the chores!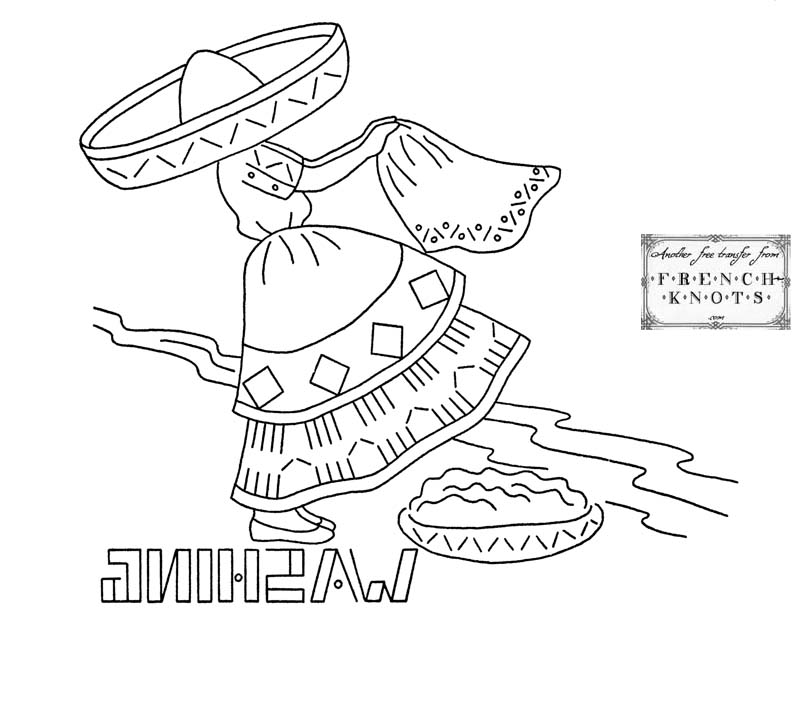 Another cool Mexican days of the week pattern set from the 1950s or 60s. The round pattern was designed for a potholder.