Tag: prayer
June 27, 2018
Just the opening verse and nicely done lettering along with the candle and flowers.
June 27, 2018
Not for faint of heart! Yes, the stitches are pretty small but y'all are creative types and you'll find a way to make it work.
April 15, 2016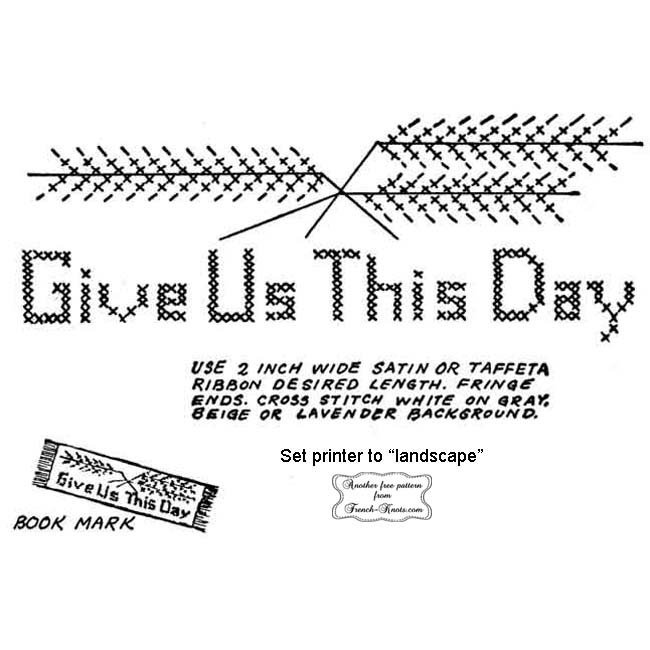 Two patterns here – "Give Us This Day" bookmark in cross stitch and "He Leadeth Me" banner with daisies.